42nd Annual ISKF US Nationals & International Goodwill Karate Championships
Hosted by ISKF East Coast Region
The tournament venue and hotel will be:
Philadelphia Marriott Old City
1 Dock Street
Philadelphia, PA 19106
215-238-6000
Group Code: "ISKF US Nationals Tournament"
Rate:$179/night
Deadline: Tuesday 18-October
US and international tournament registrations and payment will be handled via online service.
This event is for ISKF members only.
All participants (tournament or seminar) must have a current ISKF membership card.

All seniors and adults of any rank must have an ISKF passport.
Youth and Collegiate brown and black belts must have an ISKF passport.

ISKF membership cards and passports will be for sale at check-in.
Any competitor without a proper ISKF membership card or passport will be removed from the brackets during the tournament.
Event
Date / Time
THURSDAY
17-November
Check-in




Competitors, Examinees, Judges


6:00PM - 9:00PM
FRIDAY
18-November
Check-in




Competitors, Examinees, Judges


9:00AM - 10:00PM
Training




Beginner, Intermediate, & Advanced


9:30AM - 11:00AM
Examinee check-in deadline




Dan, Judge, Examiner, & Instructor


11:00AM
International Luncheon




1 representative per country

Shihan-kai

International Technical Committee


Noon
Dan, Instructor, & Examiner exams
1:30PM
Judge clinic and exam
1:30PM
Teruyuki Okazaki Shihan Memorial Service




seated by start

masks required


6:00PM
SATURDAY
19-November
Judges meeting
8:00AM
US & International Check-in

8:00AM - 7:00PM
US National tournament and finals
All day
SUNDAY
20-November
Judges Meeting
8:00AM
International Check-in

9:00AM - Noon
International Goodwill Tournament




Including selected US Team


All day
Banquet & Awards
Evening
Document
(delivery)
Due Date
Advertisement submissions
(email to ISKF HQ)
postal or credit card payment
Friday 30-September
Tournament registrations
(Eventbrite online)
+ $20 late fee per individual/team
Friday 14-October
Friday 21-October (late)
Exam registrations
(email to ISKF HQ)
postal or credit card payment
Friday 14-October
Meritorious Service Award Nomination
(email to ISKF HQ)
Friday 14-October
T-shirt Orders
(Eventbrite online)
Friday 14-October
Hotel group code cut-off
Tuesday 18-October
Regional confirmation of registrations
(email to ISKF HQ)
Friday 21-October
Banquet registration
(Eventbrite online)
Friday 04-November
Absolutely no exam or tournament registrations will be accepted after Friday 21-October
Send paperwork and payment to your Regional Director (not Eventbrite)
Regional Director will send one payment and all forms by 21-October
222 South 45th Street
Philadelphia, Pennsylvania 19104 U.S.A.
Handwritten forms (except signatures) will be returned.
*All first time examinees must pay registration fee
Every competitor must have the following items:
Plain white gi (only ISKF patch and country flag)
ISKF Kumite Gloves
Mouthguard
ISKF membership card
ISKF passport (except youth or collegiate below brown belt)
Current semester Full Time College Student ID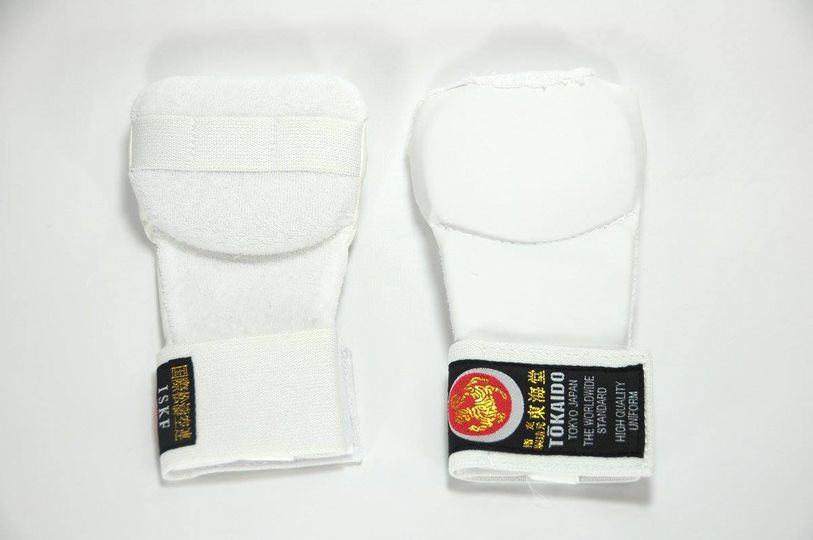 The following items are not allowed:
Foot, shin, or arm-guards
Protective eyewear
Jewelry (male or female)
Hard hairpieces
Hard medical braces or equipment
Any other non-karate clothing not approved by the Tournament Director
Please consider helping the tournament by judging or buying advertisement space.
Frequently Asked Questions
Contact ISKFhq@gmail.com with questions
Can I participate without and ISKF passport or membership?

All competitors, seminar participants, judges, and exam-takers must have a current ISKF membership.
All seminar participants, judges, and exam-takers must have an ISKF passport. All adult and senior competitors must have have an ISKF passport. Any children or collegiate brown or black belts must have a passport.
Please talk to your regional director to obtain an ISKF membership or ISKF passport.

What is the closest airport?

No transportation will be provided to and from the airport.

Are there any other nearby hotels?

Yes, but please consider using the Philadelphia Marriott Old City first.
No transportation will be provided from alternate hotels.
Individuals are responsible to arrive on time for events (tournament, seminar, exams, etc.).


Where will the tournament take place?

All events (tournament, memorial service, seminar, exams, and banquet) will take place inside the same hotel (Philadelphia Marriott Old City).

How can I print this website?

Ctrl + P or ⌘+P will print this page from your browser.
Please note that hyperlinks to forms and other webpages will have their url-address spelled out in the print version.

Will transportation be provided?

No. Transportation to and from airport, alternate hotels, or otherwise is the sole responsibility of the participant.
Taxi services are available at airport luggage claim.
Philadelphia Old city Marriott does not provide airport shuttle services.
The airport is 10 miles from the hotel.

What events can I participate in?

US Nationals: All ranks and all ages (7+) can compete
Goodwill tournament: All ranks of youth (7-17 years old), black/brown belt adults (18+), and Seniors (45+) can compete
Here is a detailed explanation by rank and age